Senior Editor: Charles Lee
Manuscripts submitted to this section should contribute to a causal or mechanistic understanding of the assembly, turnover, function, and response of microbiomes in soils, sediments, and other non-aquatic environments (e.g., biofilms, microbial aggregates, lithic communities, aerosols). Mechanistic and causal insights derived from statistical analyses of observations (including "predictive" metagenomic tools such as PICRUSt and FUNGuild) should be independently and directly verified using measurements or experimentation. Strictly observational or descriptive surveys with extraordinary scientific merit or scope may only be considered at the handling editor's discretion.
Related Special Collections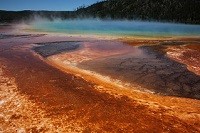 Life at the Extreme
We cordially invite research and review papers looking at the mechanistic adaptation of any species to life in extreme environments.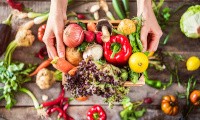 Food security and sustainability from a microbiology perspective
A cross journal collection that will cover various aspects of maintaining or enhancing food production, sustainability and security from a microbiology perspective.

Manuscript Transfer Service
Where appropriate, manuscripts that do not meet the standards or requirements for Microbiome may be offered a transfer to our sister journal Environmental Microbiome. Any peer-review reports will be transferred along with the manuscript to expedite decisions.