Senior Editor: Lynn Schriml
Manuscripts submitted to the "Microbiome of the Built Environment" section will further our understanding of the formation and function of microbial communities in built environments (e.g., workplaces, hospitals, homes, subways, ISS), their impacts on human health, and how human occupants shape complex indoor microbiomes in relation to human exposure.
Related Special Collections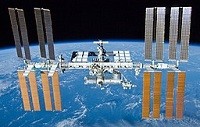 Aeronautics and space microbiomes
Edited by Lynn Schriml, this collection is open to submissions from authors of Microbiome and Environmental Microbiome.
Manuscript transfer service:
Manuscripts submitted to this section that do not meet the threshold for Microbiome will be offered a transfer to our sister journal Environmental Microbiome. Any peer review reports will be transferred with the manuscript.